Our large garden supplies fresh vegetables year-round. However, different vegetables are ready to harvest at varying times throughout the year, so if you want to know what is currently ready for your table, check "Cathy's Blog" to see what is available!
We garden using organic practices and often have work days where you can come join in the fun or just watch how it's done! Unlike some farms, we don't require you to work to get our good deals on the vegetables!
Most everything from the garden is priced at $2.00 a pound, except for items such as lettuce and other greens that don't weigh that much!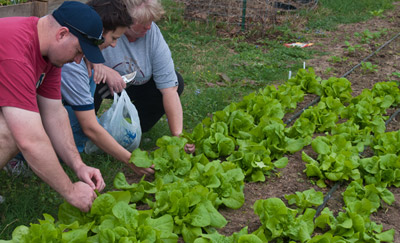 Check our Current Prices.